Live Sound 1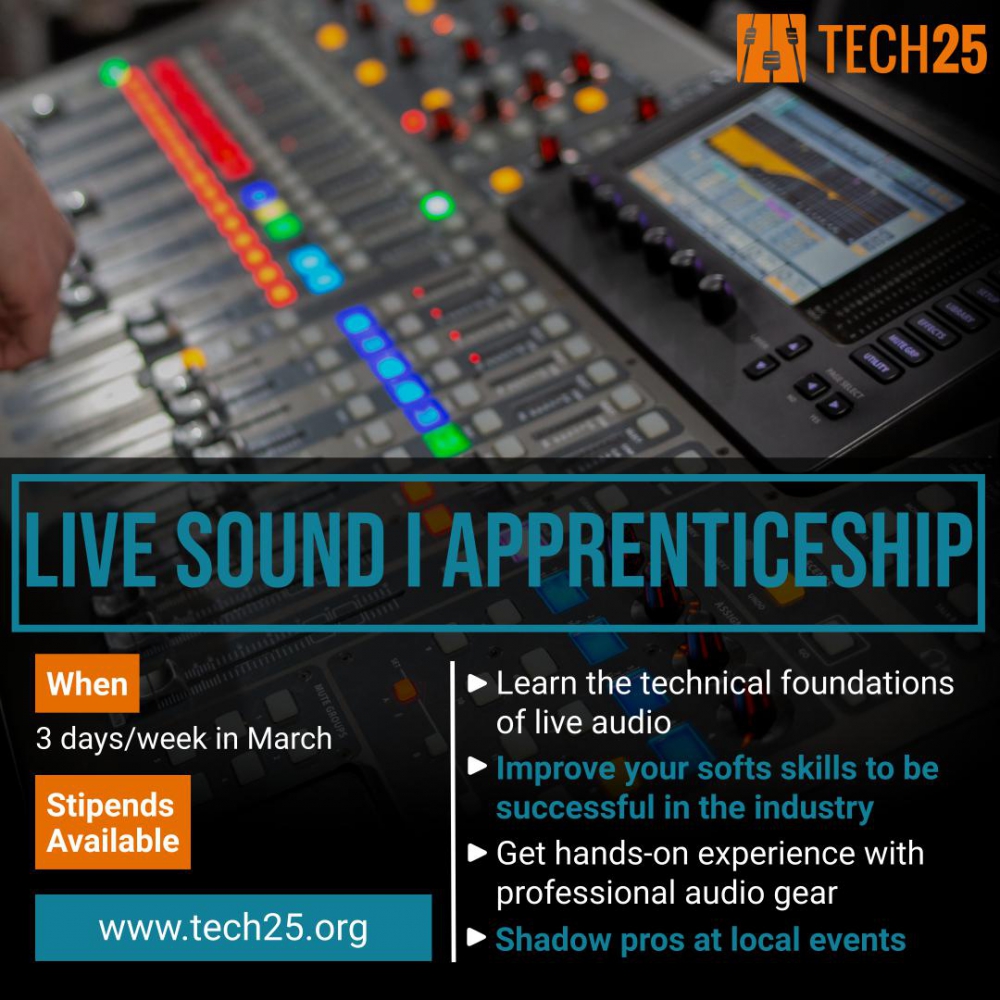 Applications for LIVE EVENT SOUND 1 CERTIFICATION PROGRAM.
This 4 weeks PAID APPRENTICESHIP PROGRAM with HEARCORP (a state of the art production company) will train entry level students to run sound and lighting for small venues and concerts. Upon completion of this program students will be tested on their live sound knowledge and awarded LEVEL 1 LIVE EVENT SOUND AND LIGHTING CERTIFICATION.
---
Session Available: March 2023
Eligibility
Must complete Audio Basics
Students must commit for a total 12-15 hour per week.
Hours
Tuesday – 4pm - 8pm
Thursday – 4pm - 8pm
Friday or Saturdays – (depending on concert lineup) 4pm - 11pm
Program Goals
Physical setup of a basic PA system and stage
Fundamental understanding of how electricity work
Sound gear and placement (stage plots/input lists/technical riders)
How to run a show
Run a frequency sweep (frequency numbers and what frequencies to remove in a show)
SCHOLARSHIPS & STIPENDS AVAILABLE TO QUALIFYING STUDENTS
Upon completion of these modules, students will be well on their way to landing their dream job.