Our Success Story
25 Carrick Ave Project hosted a 2 - week intensive summer camp for 12 youth in August 2019. Hearcorp employed 4 of those youth, hosting over 10 community events and live performances.
25 Carrick Ave Project developed a multi-tiered youth workforce program for the Carrick/ Hilltop neighborhoods with an emphasis on training and employing youth ages 15-21 in the Event/Entertainment Technology trade. These programs not only provide technical skills but also culminate in a final project demonstrating skills leading to employment in the Event/Technology Industry.
25 Carrick Ave Project with funding from The Forbes Fund and in conjunction with City of Pittsburgh Parks Department, and Carrick Community Council has developed a plan to deliver the 16 -session afterschool program to youth in the Carrick area during the 2020/2021 school year.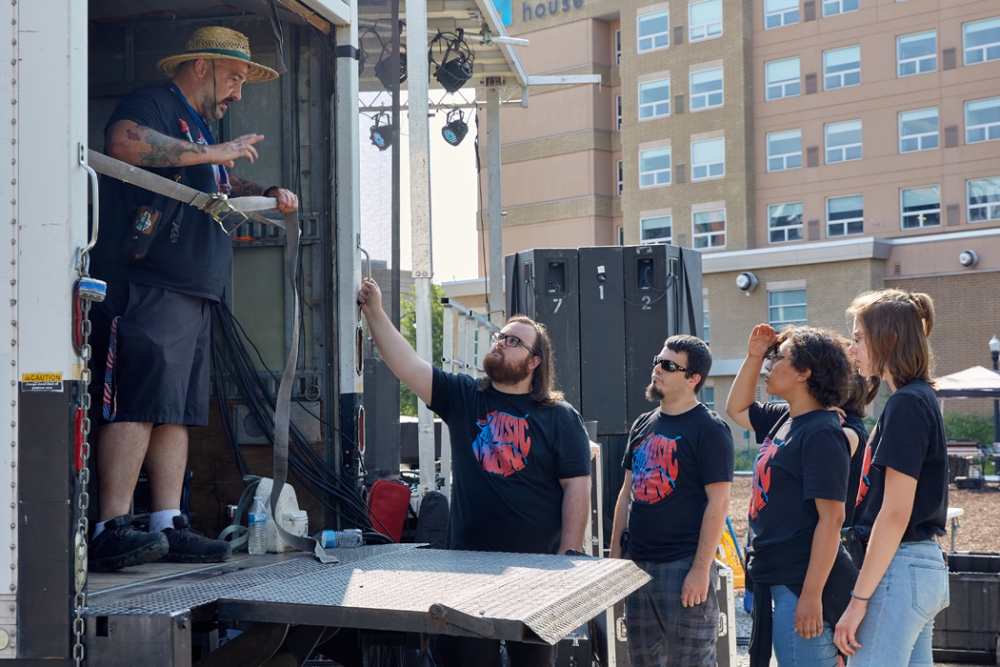 Here our Live Sound 1 Apprentices are learning from Hearcorp staff how to safely use a liftgate to unload professional sound equipment.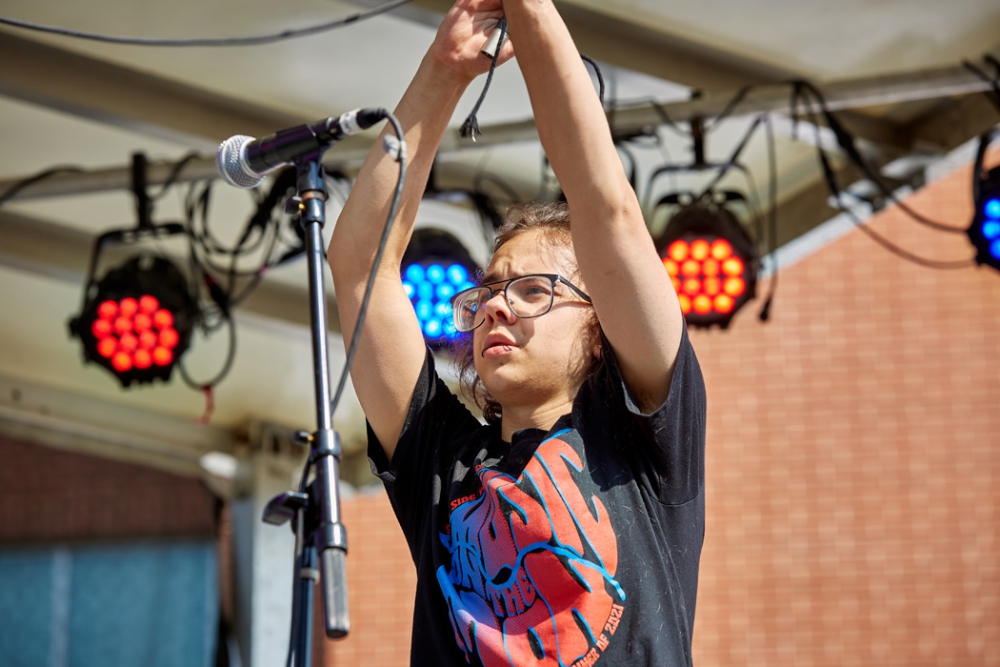 Our 2021 Live Sound 1 Apprentice Program provided students with 40 hours of classroom training and 20 hours of training in the field presenting live events at Pittsburgh's SouthSide Works.
Here Calvin Rogers (an apprentice) is setting the stage for a soundcheck.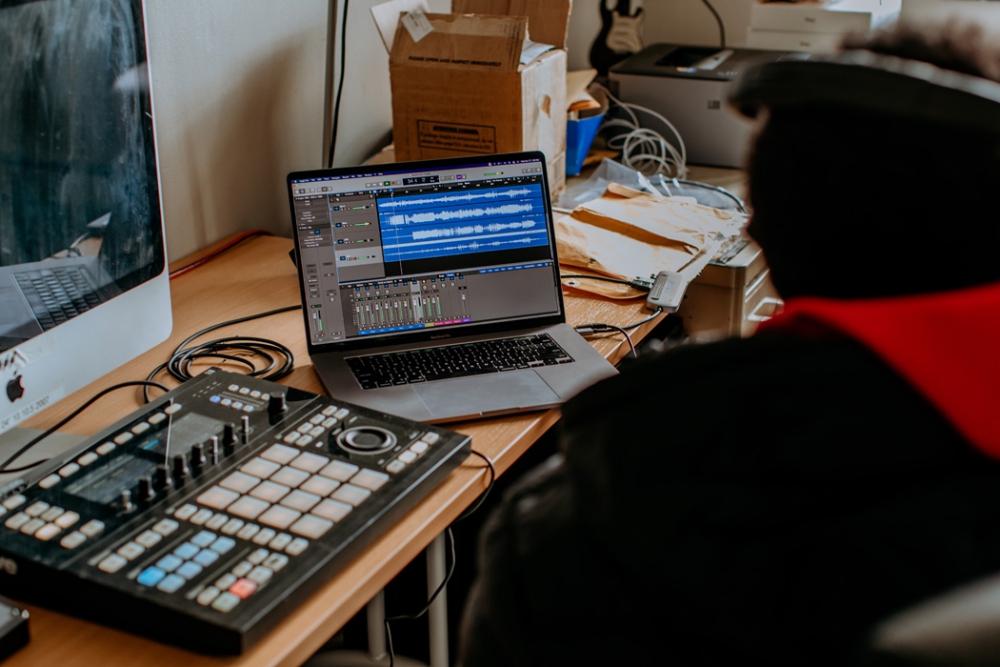 Start On Success student Wendell works on his beat using Native Instruments Machine.
Start On Success is a Partner4Work High School program that provides work experiences to High School sophmores, juniors, and seniors. We host 3 SOS students at our facility.
Tech 25 has also hosted summer Apprenticeships for youth and adults that created an entry point in a highly competitive and highly technical industry. This summer we employed 15 trainees for our Live Sound 1 Apprentice Program. These students got hands on experience helping to produce a live concert series.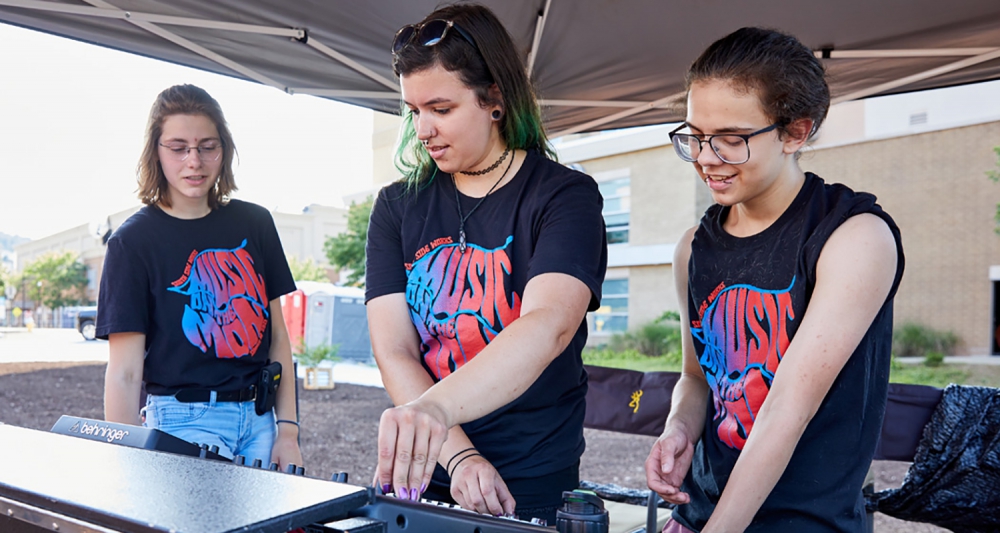 Since then, Tech25 has been working alongside seasoned professionals, students of this program will be learning industry skills to assist with such events as:
Music On The Mon at Southside Works
The Deutschtown Music Festival
Millvale Music Festival
Andy Warhol Museum 25h Anniversary Gallery
Ford Motors Live Broadcast from Heinz Field
Collegiate events at all of the regions colleges
Conventions with ESWP
The Pittsburgh Japanese Cultural Society
Tekko
Anthrocon
Yumacon
CCO Jubilee
and more.