Audio Basics Training

APPLICATIONS OPEN NOW FOR 2024!!!!
Monday and Wednesday from 6:00pm - 8:00pm
DATES: Ongoing every month
Program starts with Audio Basics Course
NEXT SESSION WITH OPENINGS STARTS JANUARY 2024
If interested in future sessions please apply and make a note in your application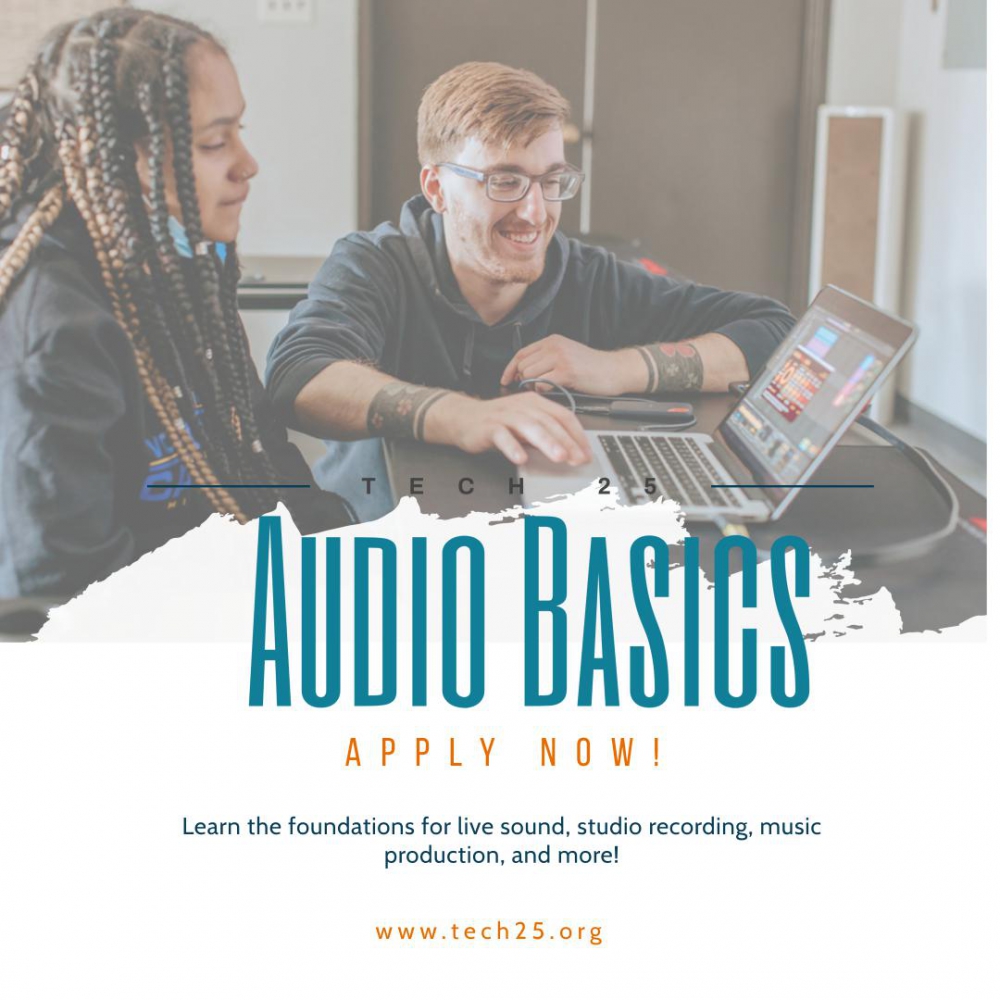 Do you think you got what it takes? Take this quiz and find out
ABOUT AUDIO BASICS
4 Week Interactive Training Course- NO EXPERIENCE NECESSARY!
This class lays the foundation of skills needed for any of our other programs.
We encourage those ages 16+ to apply.
---
Audio Basics Learning Objectives
Audio Basics combines the science of sound with the fundamentals of audio signal flow and processing. Learn how to create, enhance, and bring sound to life in live sound, studio and production settings. Hands-on training alongside professional audio technicians. Learn to setup a small PA system and run a concert with simple lighting, Team-building Activities to develop Leadership, Dive into signal processing(Compression, Reverb, Delay, etc)
Introductory DAW assessment and routing.
INDUSTRY JOBS
LEARN TO MIX A LIVE SHOW
MIXER FUNDAMENTALS
REVERB, DELAY & DISTORTION
THE BASICS OF FX
---