Subscribe to Stay Informed
Back to News
Introducing Lighting Basics
Posted 08/11/23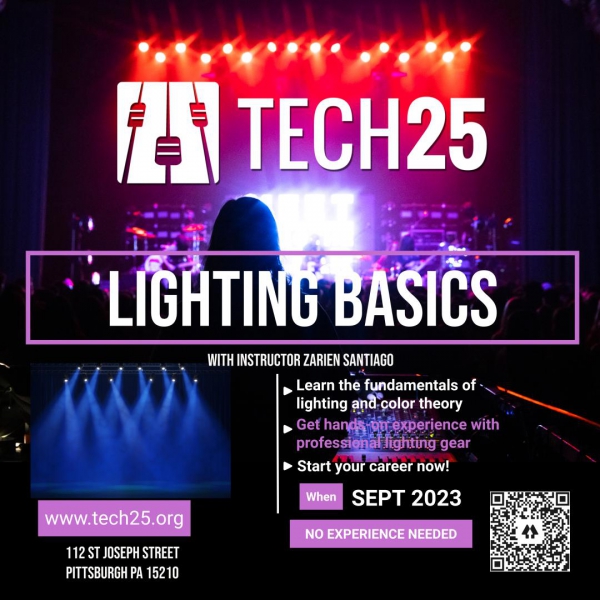 COMING SEPTEMBER 2023
LIGHTING BASICS

Lighting Basics is an introductory course that provides students with an insight into the fudamentals of lighting for live events, video, and livestreaming. This 4 week course will provide an overview of color theory, basic lighting fixtures, consoles, and lay the foundation for your exploration into lighting.
This class is a perfect intro class for those looking to break into theatrical lighting or audio technicians who find themselves running lighting in small venues.
The class meets Tuesdays and Thursdays from 6pm - 8pm at our location.