Subscribe to Stay Informed
Back to News
Day of Giving is Today (Matching Funds for your donation)
Posted 08/01/23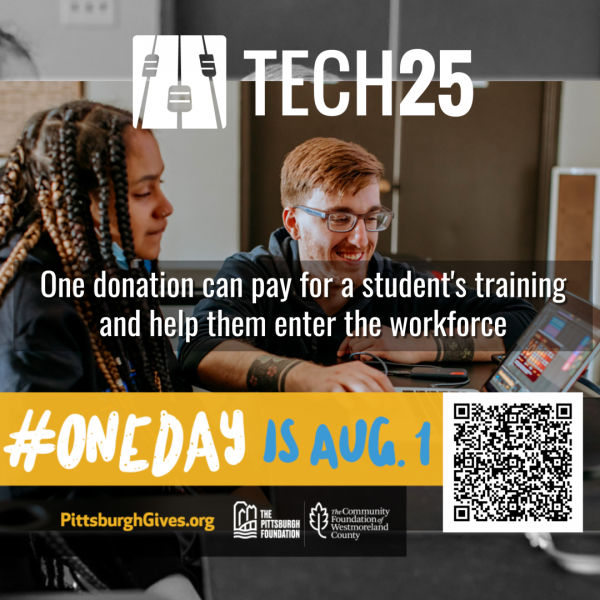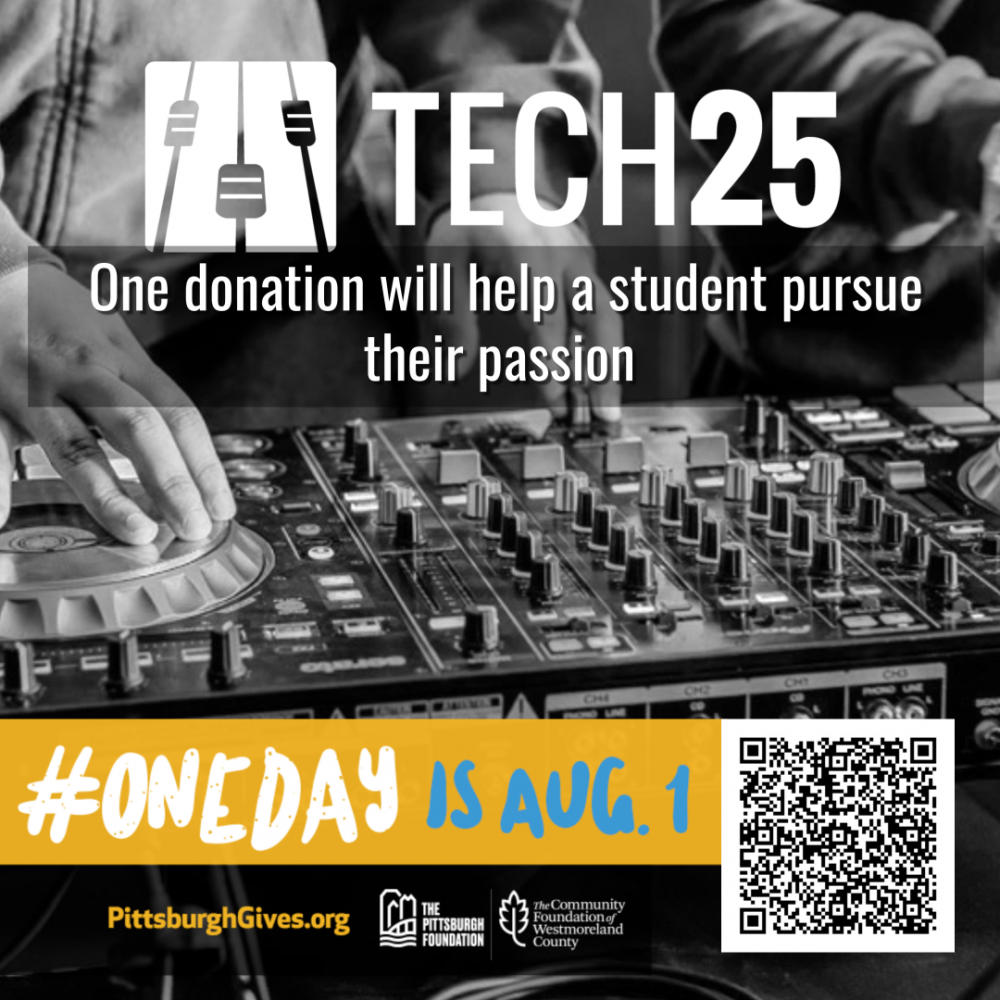 Good afternoon Tech 25 alumni, patrons, supporters and friends. Today we have the opportunity to unlock matching funds for your donations thanks the the Pittsburgh Foundations DAY OF GIVING #ONEDAY campaign.
What this means is your donation dollars get matched. As you know our programs are FREE and we have provided access and training for a broad range of students.
This includes
Workforce Development programs like Audio Basics, Lighting Basics and Live Sound Apprenticeships
Start On Success for High School Seniors
STEAM/STEM workshops for students grades K-5 with Little Ears and Grades 6-12 with EARS (Educational Audio Resource Services)
We have trained more than 80 apprentices in our workforce programs, many of whom are working for production companies around the city.
TODAY WE NEED YOUR HELP! EVERY DOLLAR COUNTS!
Please consider donating. Even a $10 donation will be matched. Help us continue to evolve our programs and our facilities.