Subscribe to Stay Informed
Back to Alerts
Gig Alert - Week of 09/25/2022


Job Openings
AV TECH - MERINO GROUP
Pittsburgh, PA
LINK

PITTSBURGH PROMOTIONS - iHEART MEDIA
Pittsburgh, PA
LINK
PROMOTIONS ASSISTANT / BROADCAST PRODUCER - AUDACY INC
Pittsburgh, PA
LINK

LOCAL MEDIA SPECIALIST - DICK'S SPORTING GOODS
Pittsburgh, PA
LINK

DIGITAL CONTENT PRODUCER - WQED
Pittsburgh, PA
LINK

PRODUCTION ASSISTANT - WPXI TV
Pittsburgh, PA
LINK

---
Educator Spotlight


Carolyn Slothour
Carolyn is a freelance audio engineer & professional musician based in Pittsburgh PA with a Bachelor's Degree in Music Technology & experience in live sound, concert touring, studio recording, production management, & music production. She has recently toured mixing front of house, tour managing, & playing flute for a variety of artists including Mija (Live), !!! (Chk Chk Chk), & Your Smith. She is also a music industry educator & is the co-chapter head of the Soundgirls Pittsburgh chapter.
---
Upcoming Events
Music On The Mon @ North Lot
September 30th 6:00pm - 10:00pm
Music: Big Blitz / Cisco Kid / Bill Henry Band
Food & Beverages: Veggies n' At / Brisketburgh / Chameleon Concessions / Levity Brewing / Gordo's Tacos & Tequila
Tree Pittsburgh & WQED: Growing Greener @ North Lot
October 8th 11:00am - 1:00pm
Halloween Party & Parade @ Carrick Community Pavilion (1529 Brownsville Road)
October 29th 1:00pm - 3:00pm
Costume Contest
Free Candy For Kids!
---
Tech Spotlight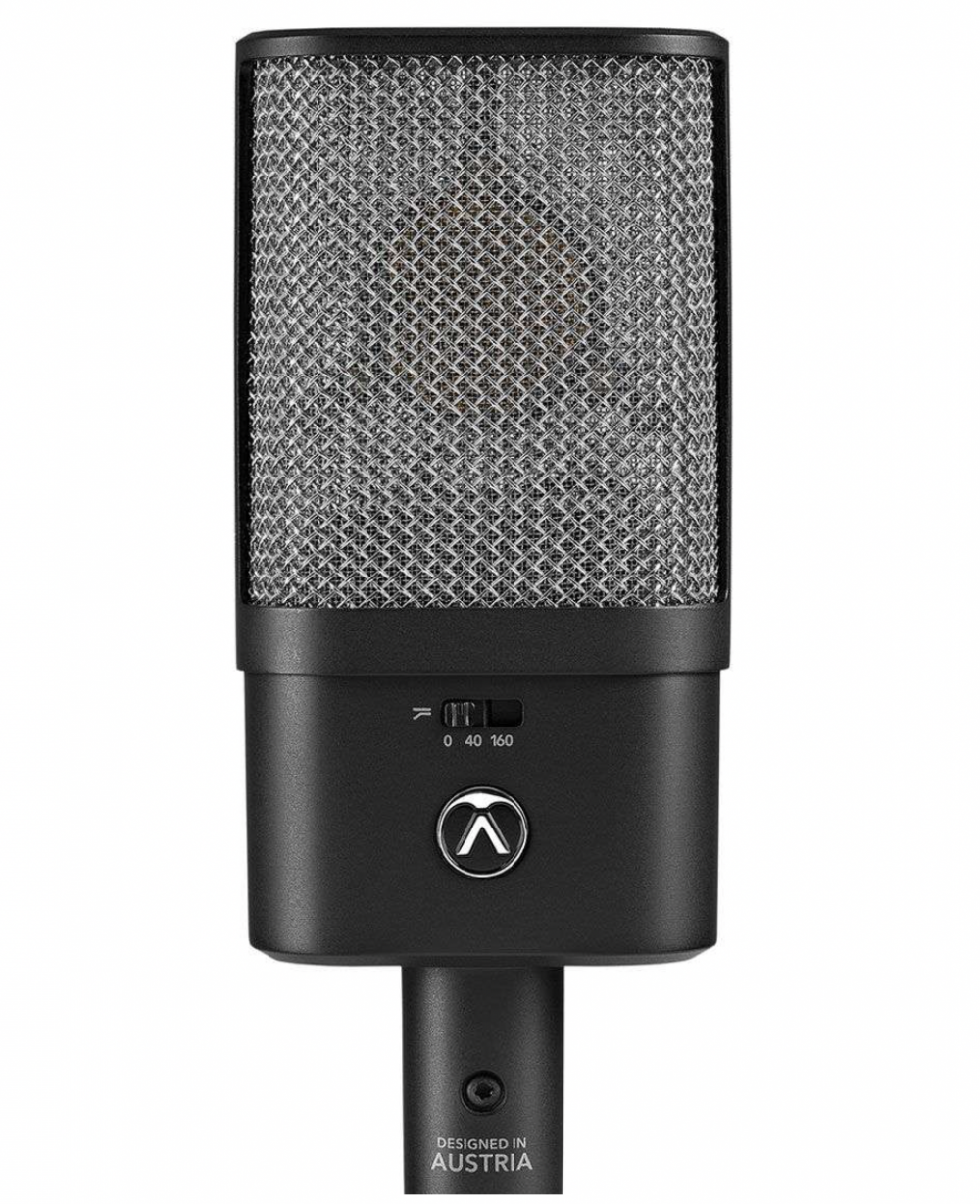 AUSTRIAN AUDIO OC16 LARGE DIAPHRAGM CONDENSER MICROPHONE

From VintageKing.com: The Austrian Audio OC16 is the all-rounder condenser microphone your studio deserves — and for a shockingly affordable price. The OC16 combines the much-lauded OC series with the first installation into Austrian Audio's "Open Condenser" large-diaphragm microphone series. The result is an open, natural, detailed sound with the utmost versatility, meaning the OC16 can brilliantly capture a wide range of instruments, like acoustic guitars, wind instruments, drum sets, vocals, and more. Because the OC16 was engineered to optimize speech intelligibility and quality, it's also an excellent choice for podcasting, streaming, and online conferencing.

Austrian Audio's "Open Acoustics" technology allows the OC16 to identify and eliminate acoustic interference within the microphone. By ridding itself of phenomena like standing waves and unwanted reflections, the OC16 boasts a distinctive, clear, and natural sound. The OC16 was constructed with a very precise cardioid pattern, so it's excellent at effectively suppressing background noise, right down to your laptop's fan. To add more value to the bundle, the OC16 comes with a practical soft case and an elastic spider suspension.
Like other microphones in the OC series, the OC16 touts an "Open Acoustics" design and is bolstered by Austrian Audio's patented CKR ceramic capsules, which the manufacturer crafts by hand and tests individually in Vienna. By using ceramics instead of the usual brass, Austrian Audio has engineered a capsule more consistent than its competitors, which adds to the OC16's longevity and stability. Additionally, the OC16's low-cut / high pass filter eliminates both unwanted bass frequencies and the "proximity effect," doing away with the heightening of bass frequencies when the mic is placed close to the sound source. Its high sound pressure tolerance even means that the OC16 can be used in front of loud sound sources without risking distortion.
---
Resource Corner


From SoundGym.co: "We all love gear, sure we do. But here at SoundGym we believe that our ears, our listening skills and our knowledge come first. We made SoundGym so soundheads like you can have a place to meet, train, learn, improve skills and chat about music making, audio engineering and live sound. Our mission is to help you make great sounding music. We will give you the right tools to level up and help you learn all you need to know to become a better producer and engineer. We want to provide you a learning environment like no other. Friendly, competitive, personalized and full of surprises - Soundgym is like a playground for the sound enthusiast. We know that fun and effectiveness work together best, and when you enjoy your time you learn better. We launched on May 2016 and we are growing fast. SoundGym is now used in more than 200 countries by sound experts, bedroom producers and educational facilities.But our work is not finished. SoundGym is always a work in progress. You haven't seen anything yet!"
Hit us up about getting money off your subscription for being connected to Tech25!
---

k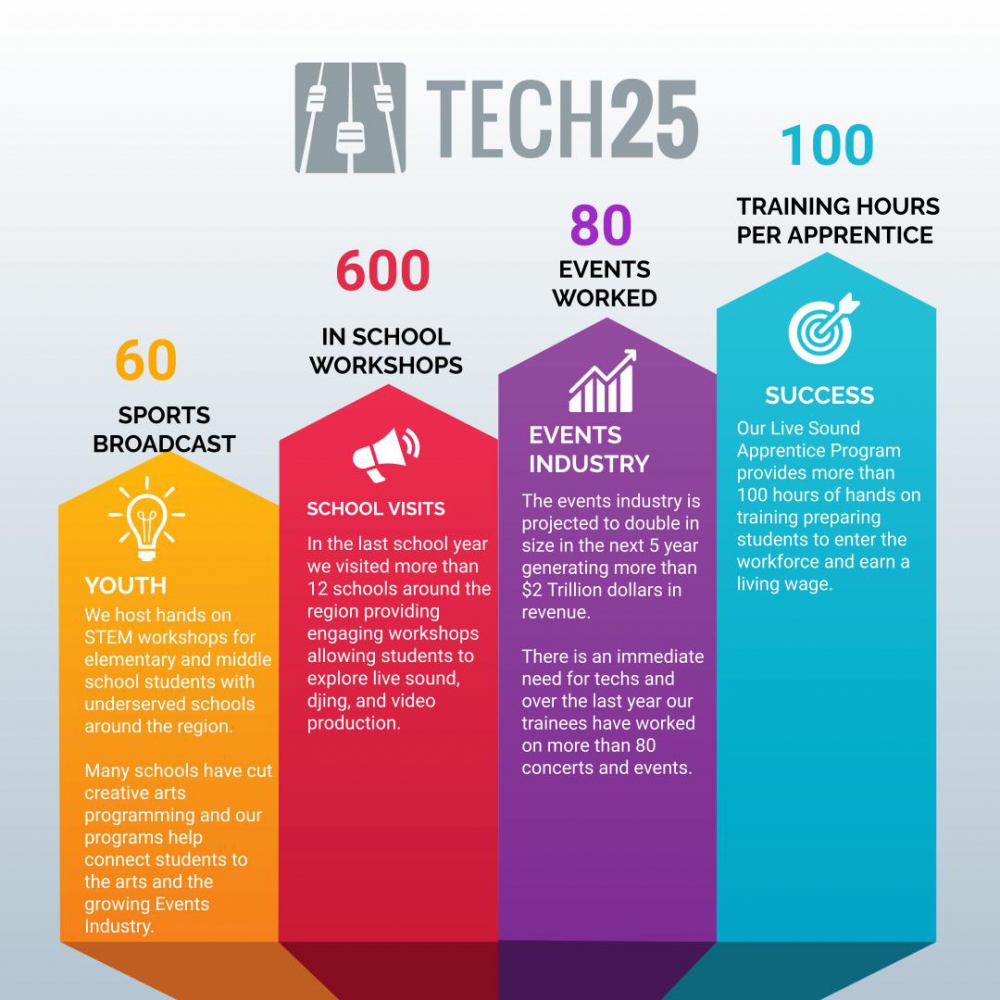 ---