Subscribe to Stay Informed
Back to Alerts
Gig Alert - Week of 09/11/2022


---
JOB POSTINGS
LEAD SOUND & PROJECTION TECH - NEW HAZLETT THEATER Pittsburgh, PA
LINK
TECHNICAL THEATHER PROFESSIOALS - KELLY STRAYHORN THEATER
Pittsburgh, PA
LINK
ELECTRONICS TECH - MT. LEBANON SCHOOL DISTRICT
Pittsburgh, PA
LINK
EVENT TECH - OMNI WILLIAM PENN
Pittsburgh, PA
LINK
STAGEHAND - ROXIAN THEATRE
Mckees Rocks, PA LINK
---
PEOPLE YOU SHOULD KNOW
Marcus Jones aka DJMarkyMarky412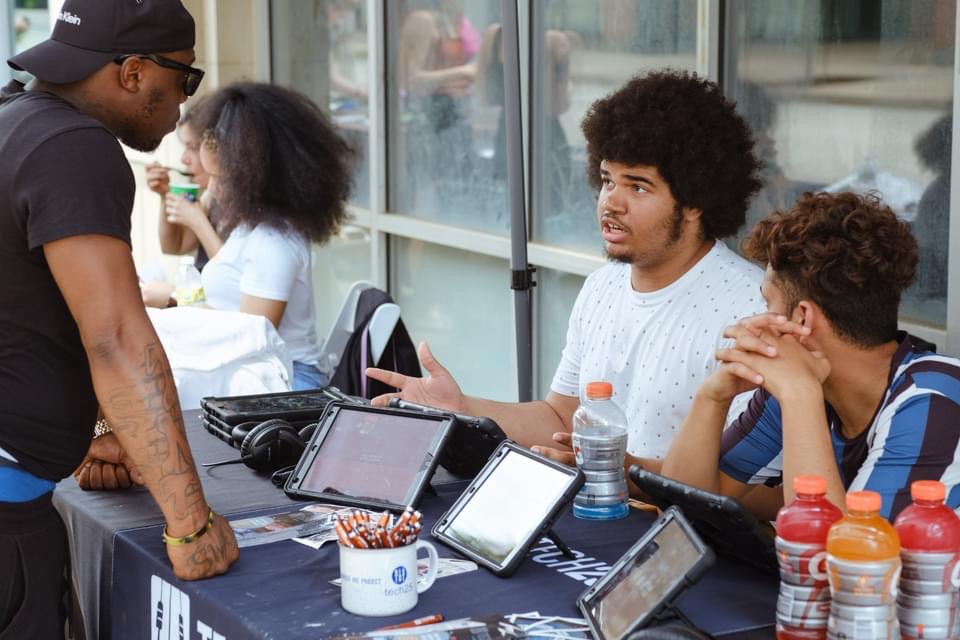 Marcus came to 25Carrick as a StarOnSuccess (SOS) student from Carrick High School and worked with us as an apprientice during his senior year. He has since completed our Live sound Training program as well as our DJ bootcamp. He has now become our resident community DJ!
This year he has worked the Warhol's Youth Invasion, various pop up events for 1Hood, and most recently the Breakout Conference Block Party.
---
EQUIPMENT / SOFTWARE SPOTLIGHT
SYNCHRO ARTS' VOCALIGN ULTRA
FROM SYNCHROARTS.COM: In modern music production, getting the very best from your vocals is essential and because your time is precious, we created VocAlign Ultra to give you the highest quality results with the least amount of work. Featuring technology from our flagship Revoice Pro software and building on a legacy which stretches back over two decades, VocAlign Ultra takes plug-in based vocal matching to a whole new level with unparalleled control and total flexibility. Don't waste time manually editing vocals, get VocAlign Ultra and speed up your workflow today.
---
RESOURCE CORNER

Are you a freelancer and not currently on FIVERR? Finding freelance work should not be hard, get out there!
It is the best for every budget.
No hourly rates, just project-based pricing.
Quality work done quickly. Protected payments, every time!
---