Subscribe to Stay Informed
Back to Alerts
Gig Alert - The Week of 10/09/2022



---
Job Openings
AUDIO ENGINEER - ROXIAN THEATER
Mckees Rocks, PA
LINK

DATA CENTER LEAD TECH - SCHOOL OF COMPUTER SCIENCE
Pittsburgh, PA
LINK

IT / AV TECH - LECOM AT SETON HILL
Greensburgh, PA
LINK

GAME DAY / VIDEO OPERATIONS - ROBERT MORRIS UNIVERSITY
Moon Township, PA
LINK


CREATIVE SERVICES & PRODUCTION MANAGER - WASHINGTON WILD THINGS
Washigton, PA
LINK

ASSISTANT DIRECTOR OF VIDEO, FOOTBALL - UNIVERSITY OF PITTSBURGH
Pittsburgh, PA
LINK


---
Educator Spotlight

JORDAN GILLIAM
Director of Education

Jordan is a 12 year industry professional who's worked as an Engineer, DJ, Manager, Producer, and Videographer, while also teaching intermittently in PPS & Propel for Hip-Hop on L.O.C.K. Attending The Conservatory of Recording Arts & Sciences in 2008, he went on to travel with Wiz Khalifa, Kendrick Lamar, The Dixie Chicks, and has opened for artists like Paul McCartney, Kanye West and Snoop Dogg.
---
Upcoming Events

Afrika Yetu Presents: The Unity Festival
Carrick Community Pavilion (1529 Brownsville Road)
October 22nd 2022
11:00am - 6:00pm

Halloween Party & Costume Parade
Carrick Community Pavilion (1529 Brownsville Road)
October 29th 2022
1:00pm - 3:00pm

LoveCarrick Presents: A Screening Of Night Of The Living Dead
Concord Presbyterian Church (1907 Brownsville Road)
Halloween Night (Costumes Encouraged!)
Starts at 8:00pm
BYO Chairs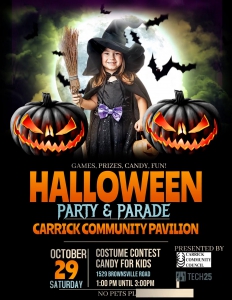 ---
Tech Spotlight

Vocoder - Vocal Resynthesizer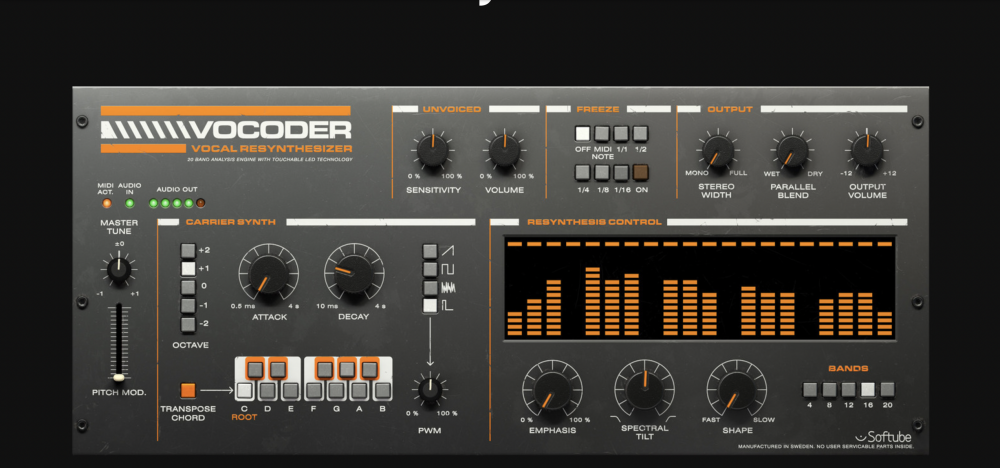 From Softube.com: A fun-to-use MIDI-controlled effect with an inspiring workflow and Softube-quality sound. Featuring a six-voice polyphonic carrier synth with four selectable waveforms. Great for vintage vocoder sounds as well as creative experimentation . Developed by Bell Labs and used by the military to obscure voiced messages during World War II, the vocoder has had a clandestine foothold in music culture since the 1970s. With subtlety, or not, the vocoder appears on a parade of favorites from Electric Light Orchestra, Imogen Heap, Daft Punk, Herbie Hancock, Kraftwerk, Beastie Boys, Laurie Anderson, Kanye West, Mogwai, and more. Softube Vocoder delivers the sensations of vintage machines with Softube sound quality and workflow. A built-in six-voice carrier synth with MIDI capability and an easy-to-use Attack Hold Decay Envelope, plus a visionary Freeze section, mean that you're in for an array of sonic spectacle and revelry.
---
Resource Corner
LIHEAP.ORG
LIHEAP - PENNSYLVANIA

The Low Income Home Energy Assistance Program (LIHEAP) helps families living on low incomes pay their heating bills in the form of a cash grant. Households in immediate danger of being without heat can also qualify for crisis grants. The cash grant is a one-time payment sent directly to the utility company/fuel provider to be credited on your bill. These grants range from $500 to $1,500 based on household size, income, and fuel type. Remember: This is a grant and does not have to be repaid.
How to apply- There are two ways to apply for LIHEAP
Online: Apply for benefits online using COMPASS, the online tool for Pennsylvanians to apply for health and human service programs and manage benefit information.
On paper: You can download a paper application, print it, fill it out, and return it to your local county assistance office.
---
---