Workforce Programs

Get the job you have always dreamed of.
Did you know the Events Industry in the region is expected to grow by 30% in the next 5 years? Our goal is to help fill the current demand for qualified event technicians by opening the door to these careers.
Tech 25 provides hands on training and apprenticeships for youth and adults looking to enter the Event Technology and Commercial Broadcast Industry.

Workforce Development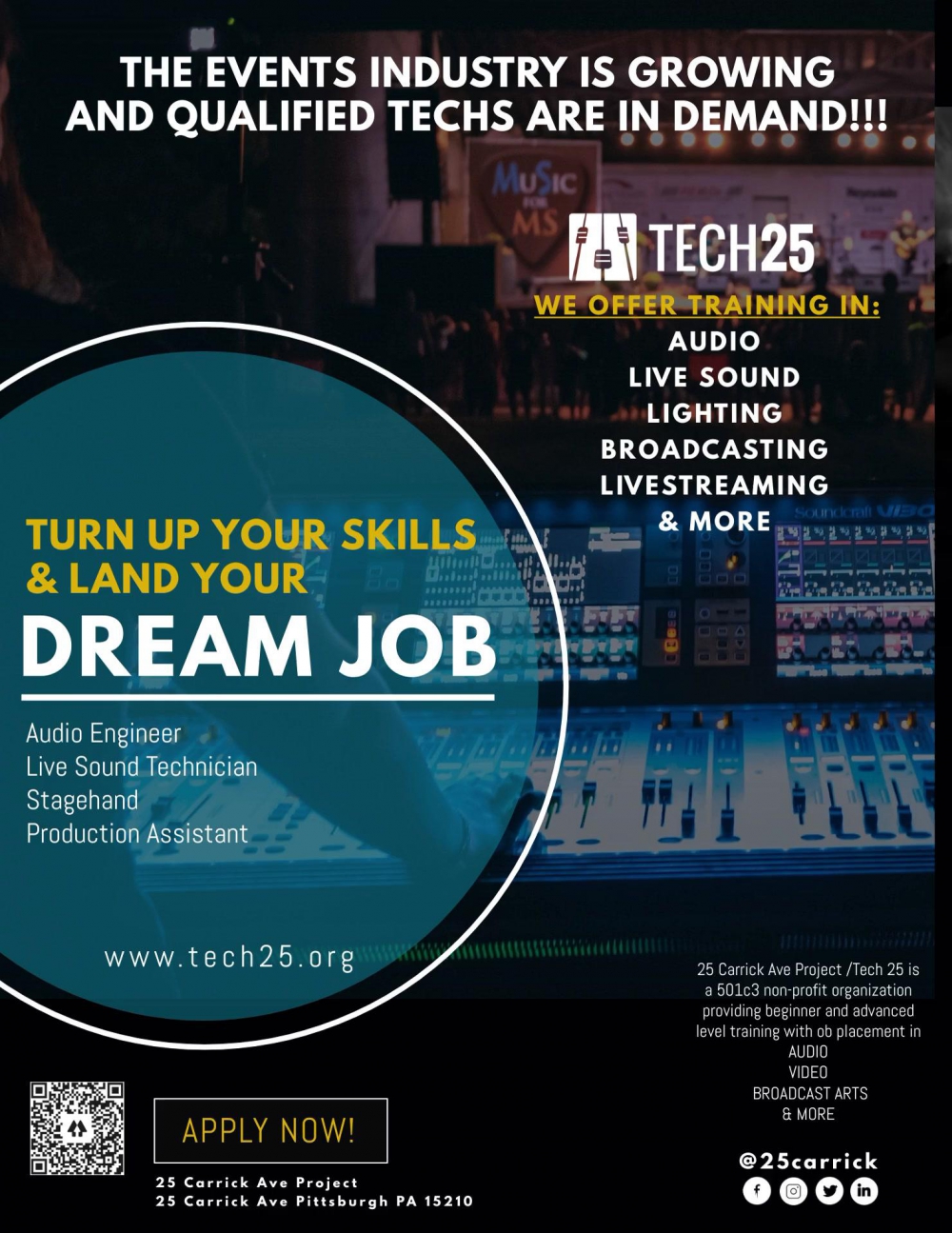 Providing Youth and Adults with Exciting Career Opportunities in the Event Production and Broadcast Industry.

Our mission is to provide youth and adults with career opportunities in the event production and broadcast industry through classes, workshops, and hands-on mentoring. With this, we aim to provide education, vocational, and certification programs that lead to living-wage careers in the entertainment technology field.
Get started with our Audio Basics course
---
Our trainees have gone on to work with professional production companies in the area.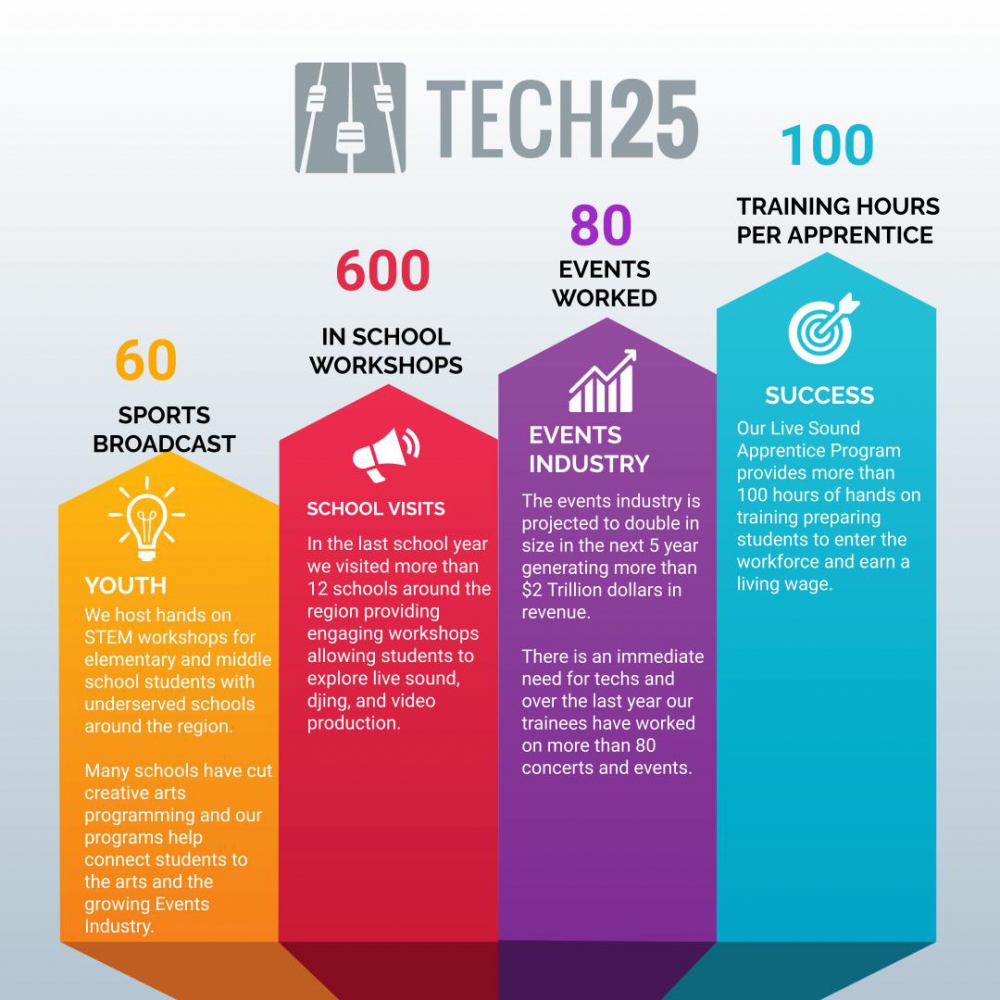 ---