Live Sound 2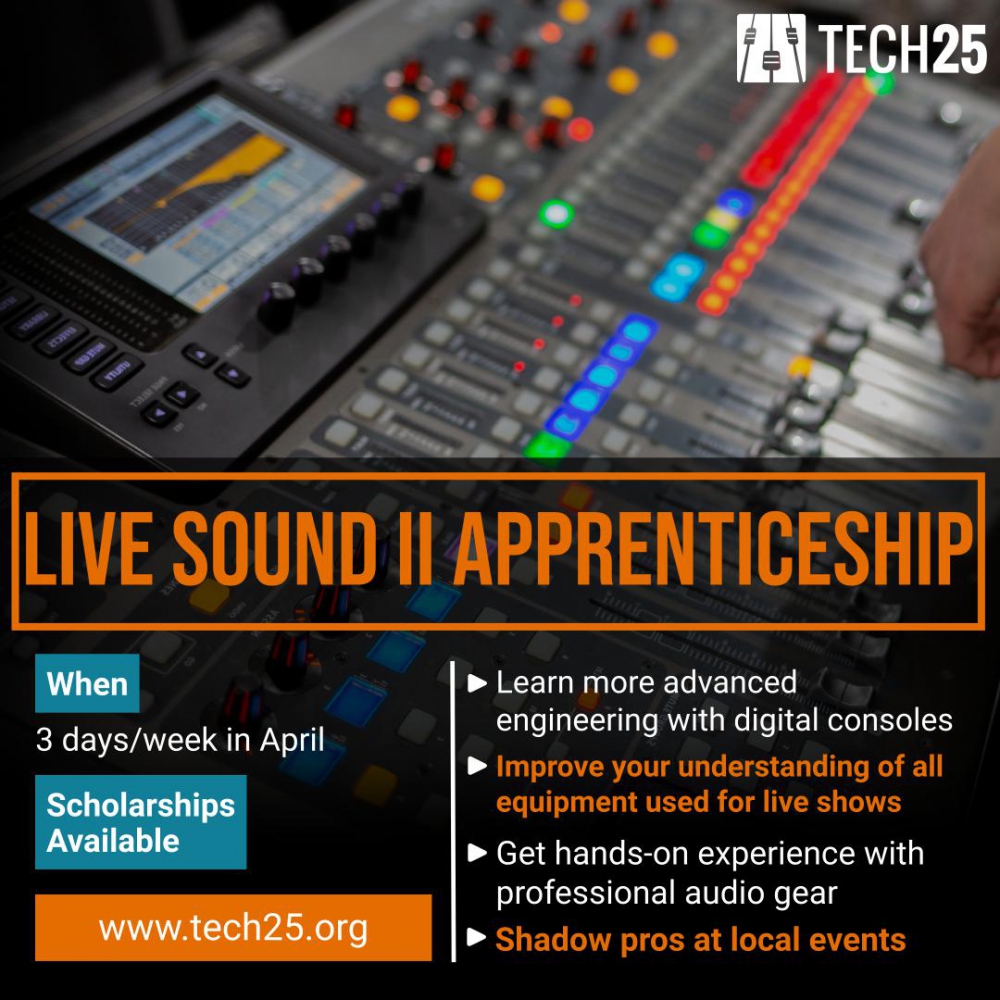 Tech25 offers Apprentice Programs that provide learners with hands on experience running live events.
Live Sound 2 is a deeper dive into live sound production with an emphasis on understanding Digital Consoles. Students are eligible for this program once they complete Audio Basics and Live Sound 1.
Have you imagined working as a live sound or lighting technician?
Apply now for the Live Sound Apprentice Program! Program participants will receive "Live Sound 2" Certificate upon completion of this 4-week intensive apprenticeship. Get hands-on experience and work with industry professionals. Receive 40+ hours of technical training in our facility and at actual events. You will leave this apprenticeship feeling confident in running a small concert with basic audio equipment. This program goes beyond understanding the soundboard by exploring all the responsibilities of a professional sound engineer.

Live Sound 2 dives deeper into the science of sound, how audio signals are processed through hands on training in our studios.
---
Apprenticeship Summary
Learn the advanced concepts of Live Sound
Hands-on training alongside professional audio technicians
Train at the local events around the region
Learn to program digital consoles, large PA systems
Team-building activities to develop leadership skills
---
Details
Must attend all class sessions
4 week intensive training course with outdoor distanced events
Associate Certifications offered to students who pass exams
Location
25 Carrick Ave Pittsburgh, PA 15210
Various venues and festivals
Eligibility
Must complete AUDIO BASICS COURSE and LIVE SOUND 1
No experience necessary but must have a strong work ethic
Complete online application and participate in an interview
Commit to attending all in person training sessions and events
Hours (April 2023 Session)
Tuesday 4pm-8pm
Thursday 4pm-8pm
Friday or Saturday 4pm-8pm
Requirements
Attend 48 hours of training
Test proficiency in Live Sound Basics upon completion of the program
Ability to lift 40 lbs during load in/load out and stand outdoors for 4-5 hours at a time.
Applications Open for April 2023!!!!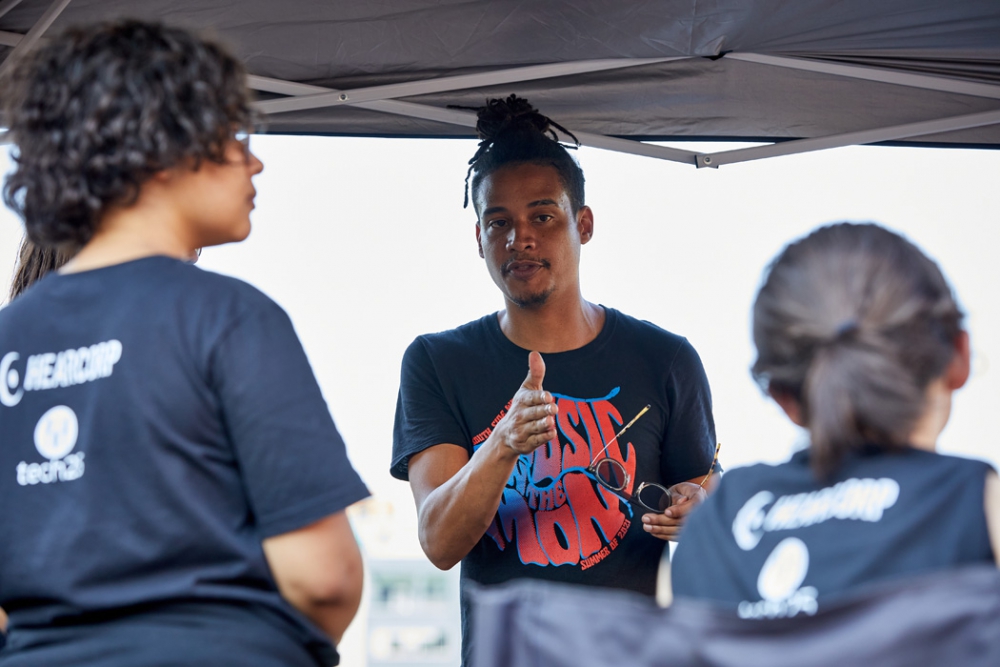 ---
For more information learn about: