Subscribe to Stay Informed
Back to Alerts
Therapeutic Spaces - A Workshop Series By Artist Talk PGH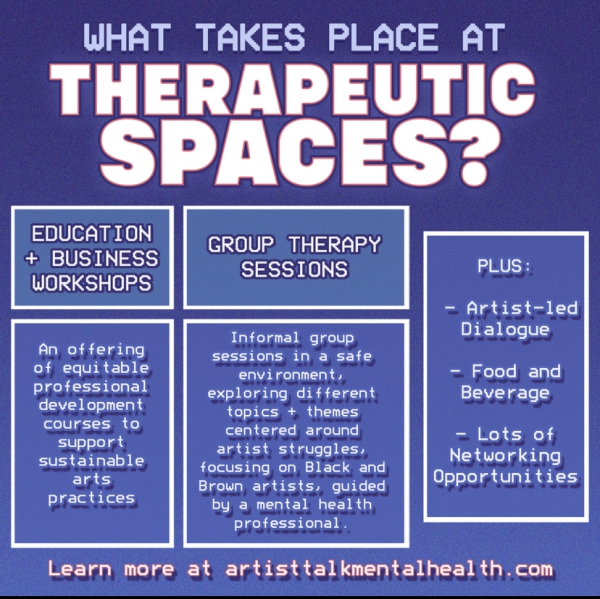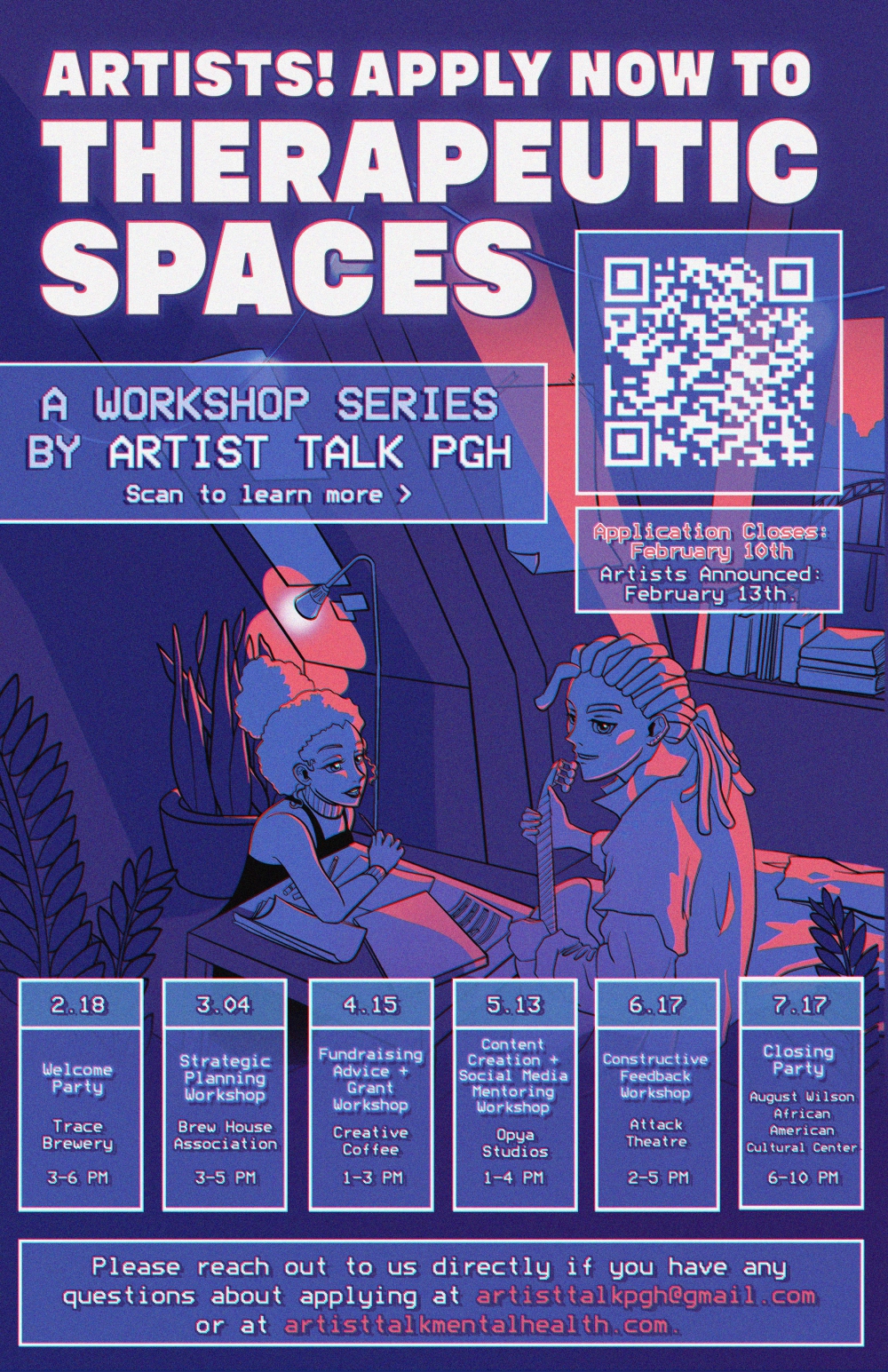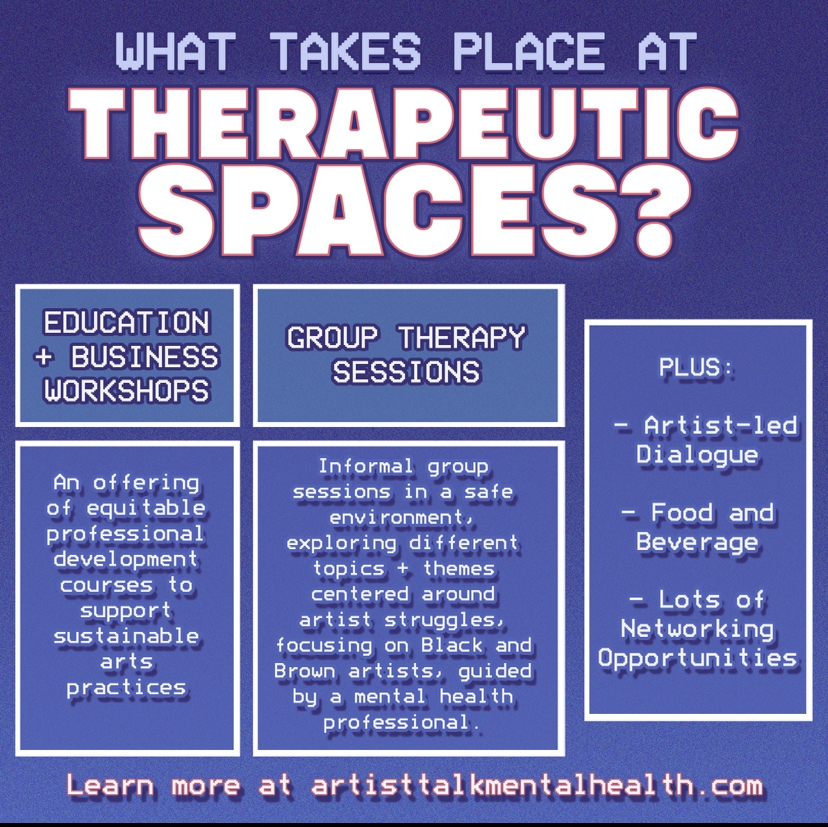 What takes place at Therapeutic Spaces?
1. Education and Business workshops - An offering of equitable professional development courses to support sustainable arts practices.

2.Group therapy sessions - Informal group sessions in a safe environment, exploring different topics and themes centered around artist struggles, focusing on Black and Brown artists, guided by a mental health professional.

3. Artist-led Dialogue with Food and Beverage, and lots of Networking Opportunities.
Upon completion of all workshops, each participating artist will receive a stipend of $500!