Subscribe to Stay Informed
Back to Alerts
Gig Alert : iHeartMedia Board Operator Positions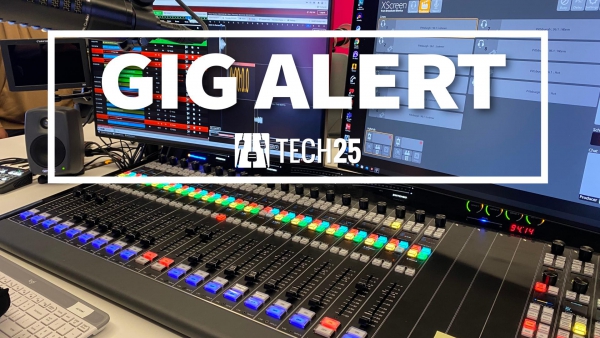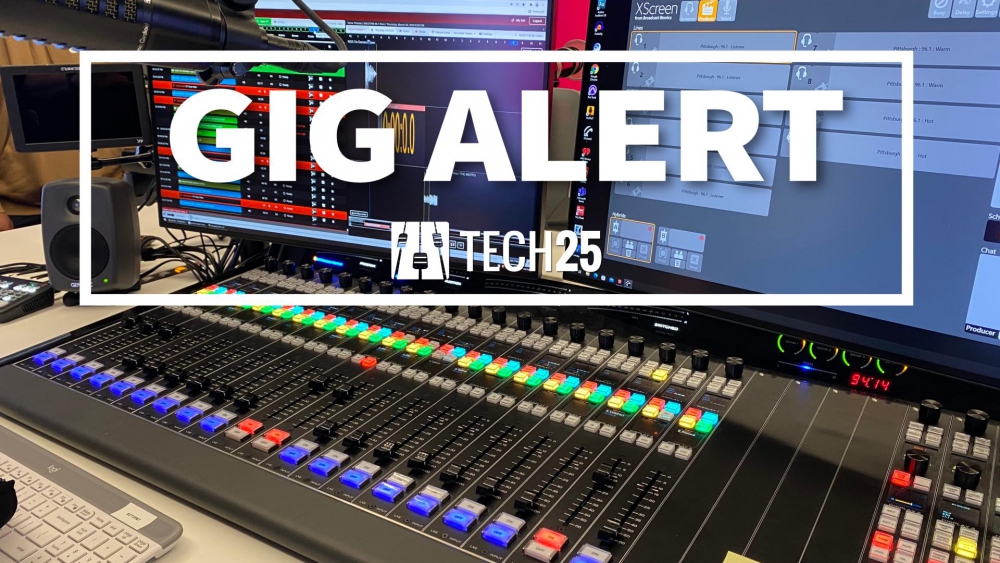 iHeartMedia Markets
Current employees and contingent workers search by the Job Posting Title
The audio revolution is here – and iHeart is leading it! From broadcast radio to digital streaming radio to podcasting, audio continues to grow – and iHeart, which reaches 90% of Americans every month, is the #1 audio company in America across every one of those platforms. We're the home of many of the country's most popular and trusted on-air personalities and podcast influencers; we build important connections with hundreds of communities across America; we create and produce some of the most popular and well-known branded live music events in America; and we have the only complete audio ad technology stack in the industry for all forms of audio, from on demand to broadcast radio, digital streaming radio and podcasting. Only one company in America has the #1 position in everything audio: iHeartMedia.
If you're excited about this role but don't feel your experience aligns perfectly with the job description, we encourage you to apply anyway. At iHeartMedia we are dedicated to building a diverse, inclusive, and authentic workplace and are looking for teammates passionate about what we do!
What We Need:
We're seeking a Board Operator to provide programming and control board support to On-Air Talent
What You'll Do:
Operate control board for studios and remote programming
Regulate program timing, operate syndicated programming, and play commercials
Monitor the technical quality and accuracy of incoming and outgoing on-air programming from master control room
Support off-air commercial production, dubbing music to hard disk and programming automation computers
Protect station's license by censoring live programs and deleting words/phrases not permitted on air
Execute playlists for server, tape, or simulcast programming
Assist with adjusting signal and programming content to ensure transmission meets federally mandated broadcast standards
Process time-out programming for accurate play back
Monitor and update weather, traffic and news reports into automation equipment
Check studio equipment for proper functioning and notify Engineering of technical malfunctions affecting quality of the broadcast
Screen in-coming phone calls and selectively choose callers for On-Air Talent and talk shows
Handle emergency inserts (e.g. news updates, breaking stories, alert system tests, etc.)

What You'll Need:
Flexibility in work schedule, including evenings, overnight and weekends
Comfort in a fast paced environment with tight timeframes and multiple demands
Previous experience in a related role and/or technical training
Experience with Microsoft Office, including MS Word, Excel, PowerPoint and SharePoint

What You'll Bring:
Respect for others and a strong belief that others should do this in return
Ability to work within standardized procedures and an understanding of when to escalate
Skills to solve straightforward problems using established procedures
Close attention to detail, following up until issues are resolved
Common courtesy when communicating with coworkers and outside contacts

Location:
Bridgeville, PA: 44 Abele Road, Suite 102, 15017
Position Type:
Regular
Time Type:
Part time
Pay Type:
Hourly
Benefits:
iHeartMedia's benefits offering is flexible and offers a variety of choices to meet the diverse needs of our changing workforce, including the following:
Employer sponsored medical, dental and vision with a variety of coverage options (employees meeting ACA measurement)
A 401K plan
Employee Assistance Program (EAP) at no cost – services include telephonic counseling sessions, consultation on legal and financial matters, emotional well-being, family and caregiving
A range of additional voluntary programs, such as spending accounts, student loan refinancing, accident insurance and more!

The Company is an equal opportunity employer and will not tolerate discrimination in employment on the basis of race, color, age, sex, sexual orientation, gender identity or expression, religion, disability, ethnicity, national origin, marital status, protected veteran status, genetic information, or any other legally protected classification or status.
Our organization participates in E-Verify. Click here to learn about E-Verify.