Beat Club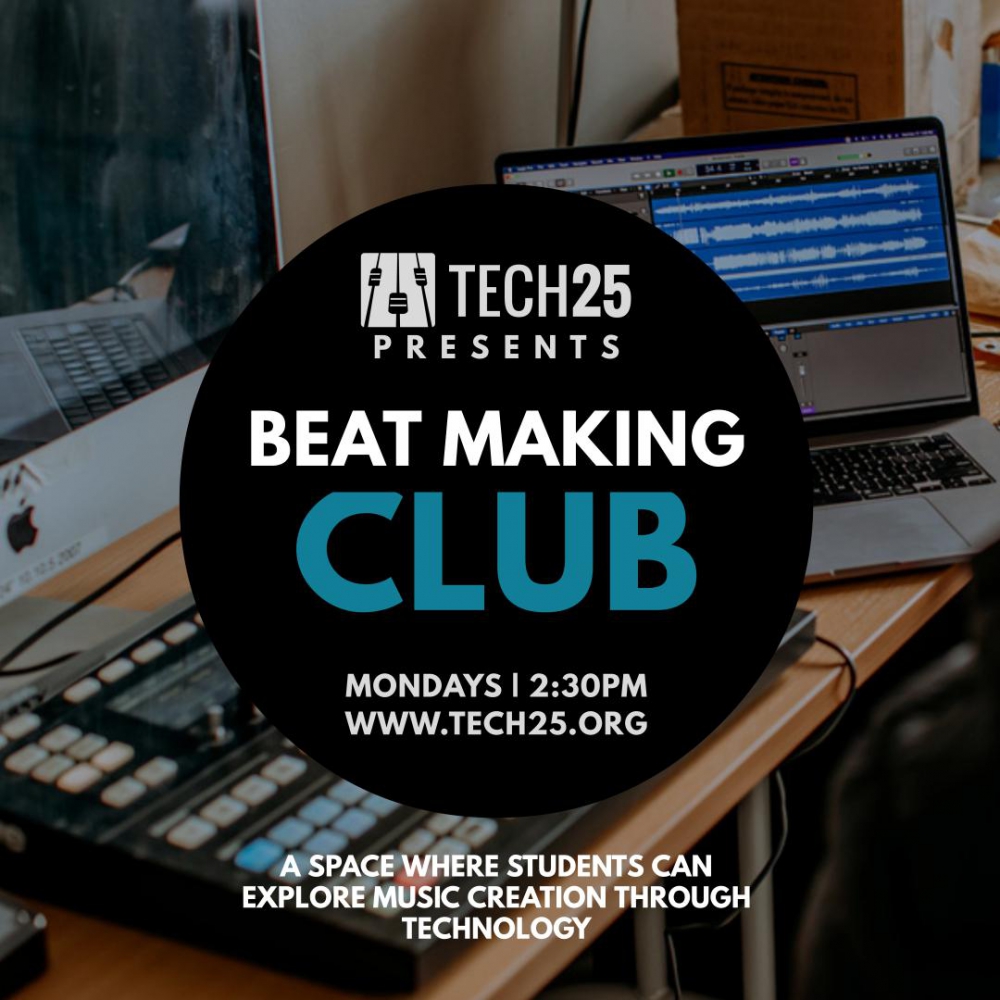 Meet once a week
Monday 2:30p - 4p (meets before Audio Basics/current programming)
Launch January 24th, 2022
Students have access to Tech 25's ten iPads, midi controllers, and studio headphones.
Learn beat making basics in FL Studio Mobile
FL Studio Mobile is $13.99 if students want to buy for their own device
Currently installed on all iPads
Go deeper into beat making by learning Ableton (can be any DAW)
Ableton can be a little intimidating.
Students can work with the instructor to grasp the basic workflow of the DAW.
We can provide a computer, interface, and microphone until we get a locked in workstation.
Demographic: Middle and high school students
The goal of "Beat Club"?? Is to provide students a creative space where they can explore music creation through technology (ipads, computers, etc.)
A great way to get involved with Tech 25
Participation in Beat Club will introduce students to the Tech 25 studio, instructors, and other music tech classes being offered.
Students will learn…
Midi programming
How to sequence drums, keys, and any other virtual
instrument.
Arrangement
How to produce a full song/beat. (intro, verse, pre-chorus, chorus, etc)
Recording Basics
How to record vocals over a completed beat
Mixing
Sound Design
Sampling / Sample manipulation